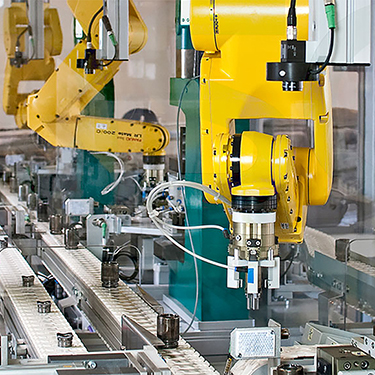 For each task, the optimal solution!
Regardless of the branches of industry and products involved
To us, every application represents both a challenge and an opportunity. Regardless of what you need, whether it be an entire system or merely subsystems, we will help you find simple, cost-effective solutions for your materials-flow tasks, solutions that will improve your productivity. We will be pleased to share with you our knowledge and experience in the field of manufacturing processes and automation in order that you will see the full range of choices in the area of economical, sustainable manufacturing operations immune to rapid obsolescence.
show all
Automotive
Food & packaging
Pharmaceutical
Chemistry
Vertical Farming
Other branches