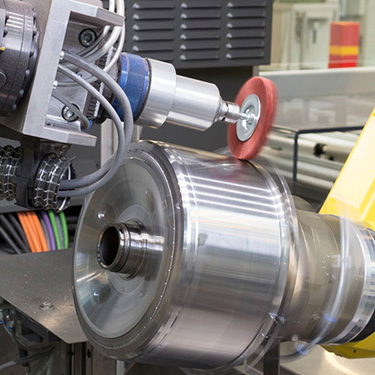 Industry 4.0 in deburring technology
Automotive
4.0 production cell by ASA Automation
In this system from ASA Automation, two cooperating robots produce rotor carriers for hybrid drives for the automotive industry. While one robot positions the product, the other deburrs the numerous bores, milled holes and edges using different tools. However, this particular robotic cell includes several more processes.


Robotic cell with a number of special features
The special feature of this robotic cell is that in addition to the classic core processes such as product logistics (mixed operation batch size 1), product handling and the deburring of steel materials, it includes further processes such as the laser measurement of tenons and slots, a vision system for checking the product geometry and documentation. In contrast to conventional manual processing, the system achieves a better cycle time and an absolutely identical appearance of all manufactured components. The complete process, which was previously carried out by employees in sometimes painstaking manual work, now takes only a few minutes.
---
more solutions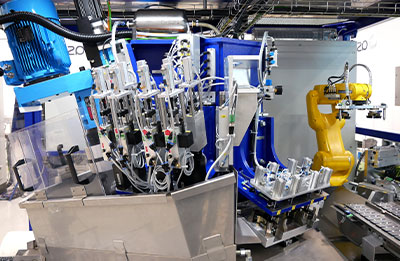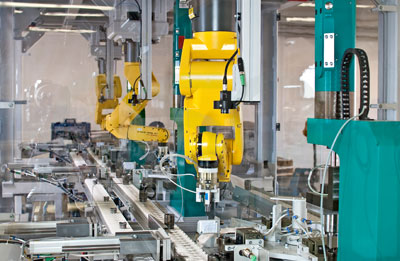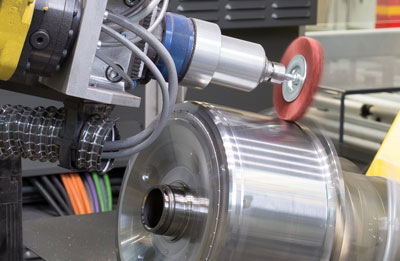 read more